I am in Columbia, PA this weekend taking the Introduction to Pocket Watch Repair course. I arrived a day early to check out some clock and watch-related things in the area. In addition to taking a drive over to Merritt's, I made sure I left time to go through the NAWCC Clock museum.
Lancaster Detour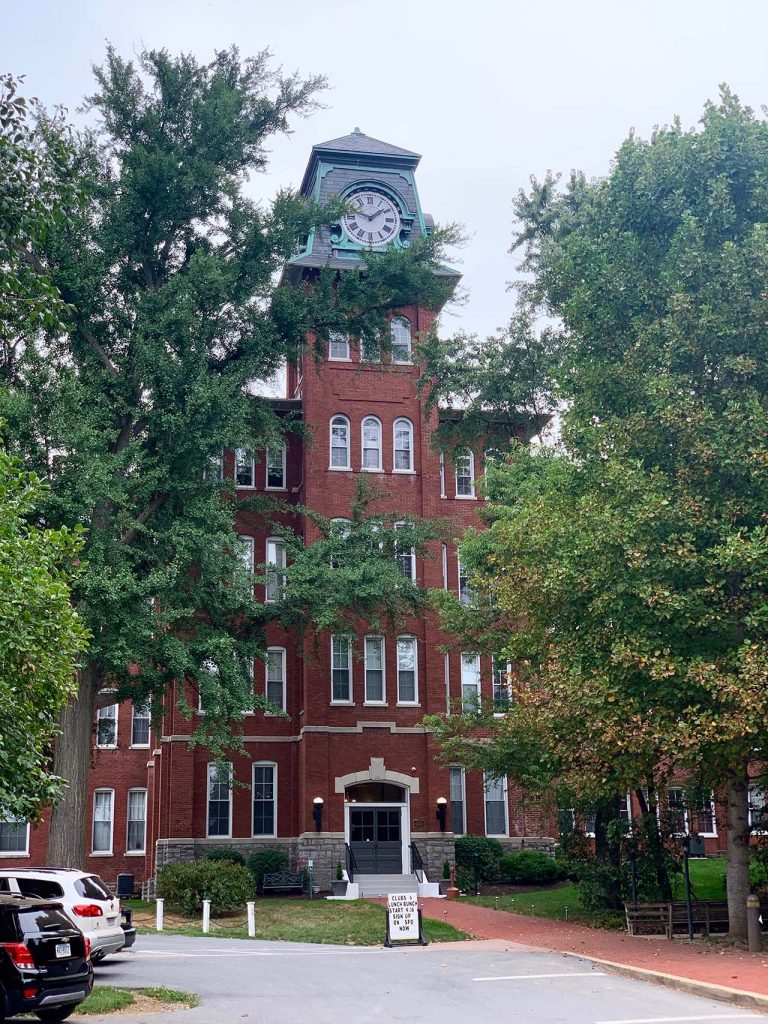 On the way back from Merritt's in Pottstown to Columbia, I stopped at the former Hamilton Watch factory building in Lancaster. What a cool building! It's now filled with condos rather than watchmaking industry, but it's a neat piece of history, and the tower clock is still there and being maintained.
The Museum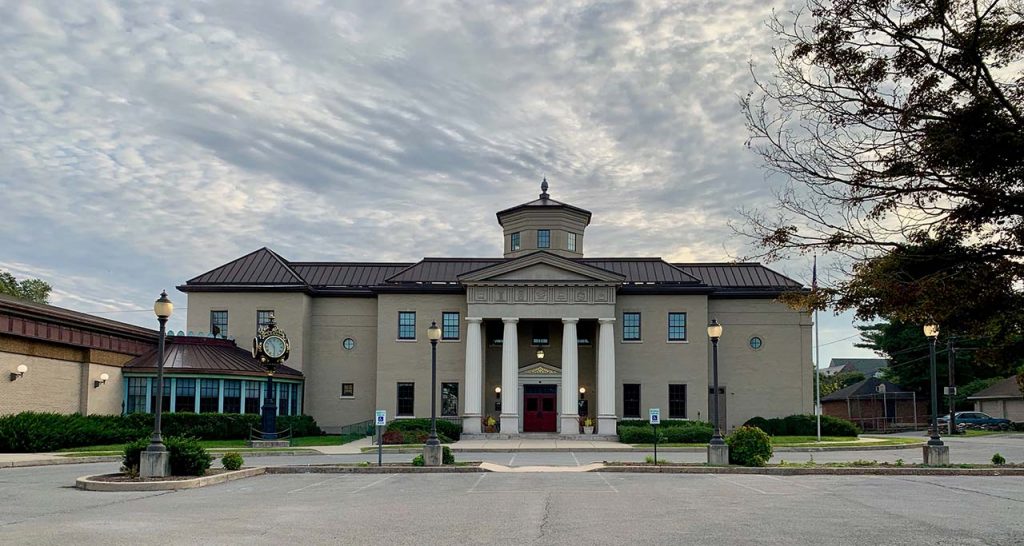 The NAWCC Museum is a beautiful building situated in a residential neighborhood of Columbia. It snuck up on me. I exercised in the morning of my first day in Columbia and ran within a block of the museum but didn't see it. The museum clock tower stands 50 feet high, but in a neighborhood of churches and civic spires, it seemed a bit camouflaged. It wasn't hard to find when I was looking for it, though.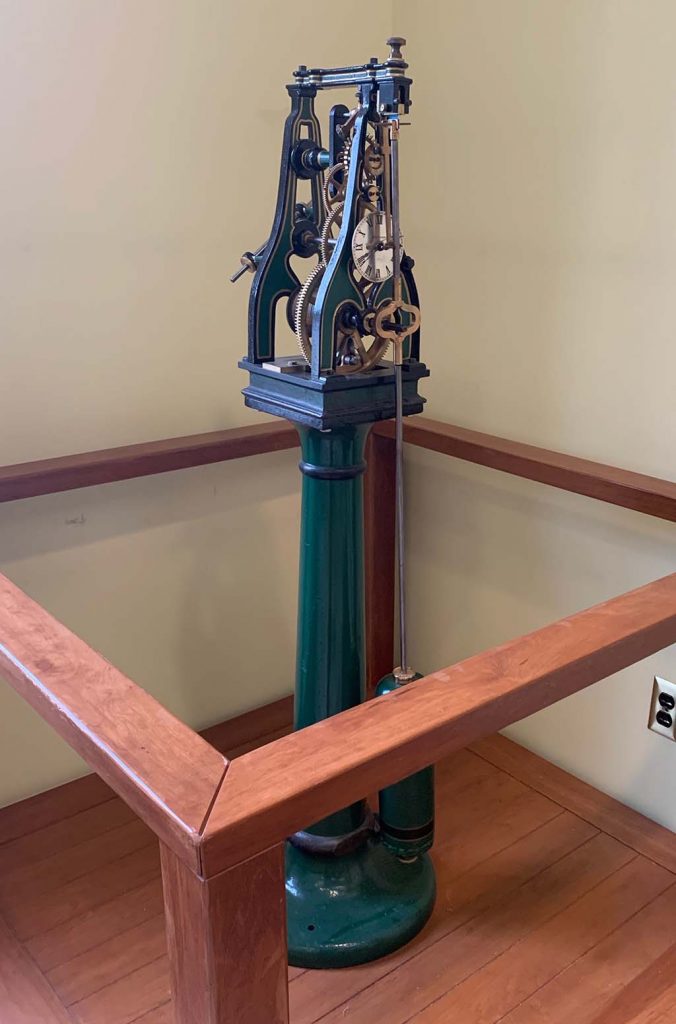 The foyer features several tower clocks and a couple interesting tall case clocks, as well as this street clock movement. I have dreamed of owning a tower clock movement. I don't know if that will ever happen due to their cost and physical size demands, but a clock like this street clock may be a slightly more accessible way to get there.
The NAWCC's collection exceeds 12,000 items including these tall case clocks and a display of early clockmaking.
One of the items I found really fascinating was a pantograph engraving machine that carved the designs on watch cases. Nine watch cases would be placed in the body of the machine, each underneath a graver. The template – a large disk of maybe 16 inches in diameter would be placed on the pattern holder and an operator would trace the engravings from the template and the machine would translate that to a smaller scale on the 9 ganged watches. I'm always fascinated by simple mechanical solutions to difficult problems. My day job is in Information Technology. If I were to design something to do this, it would involve computer controlled machinery and huge cost and complexity. This machine is an elegant and simple solution that was reliable and due to the large size of the patterns could be operated by relatively unskilled operators.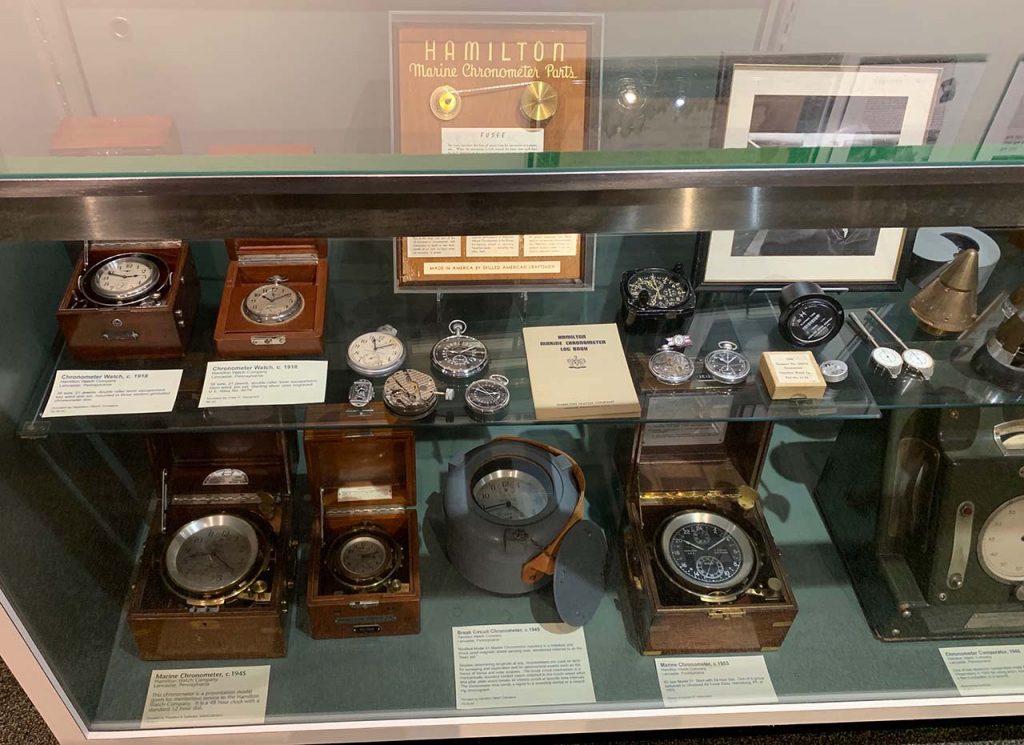 There are a huge number of fabulous clocks and watches at the museum; far too many to do justice to in a blog post. One thing I really enjoyed was this display of Hamilton military timepieces. I have a number of these items in my personal collection and seeing them here made me feel a part of the museum. I may never have a clock tower in my yard, but it's fun to tell guests to our house that this same watch or clock is in the National Watch and Clock Museum. At least it's fun for me. Maybe the increase in declined dinner invitations from our friends and family should be taken as a hint that a little less clock conversation would be a good idea.
In all seriousness, the museum is wonderful. They do a nice job of explaining timekeeping and have a collection that covers many eras of horology, in America and internationally. If you ever find yourself even remotely close to the museum, it's well worth a visit. If you're a member of the NAWCC, admission is free.