The Minnesota chapter of the AWCI Clockmaker's Guild recently had the opportunity to preview the James Fiorentino cuckoo clock museum in downtown Minneapolis.
The Fiorentino museum is set in an old brick building on the north side of downtown. The museum had existed in this location for several decades – originally a one-man operation, the passion of its founder James Fiorentino. The area is undergoing a period of urban renewal, and several years after the passing of Mr. Fiorentino, so is the museum, now in the care of the James J Fiorentino Foundation.
The building that is now the museum started as a warehouse for the Fiorentino brothers' garage door business. James retired and sold the business in 1990, but kept the building, filling it with clocks and other treasures. The museum was officially incorporated in 2007.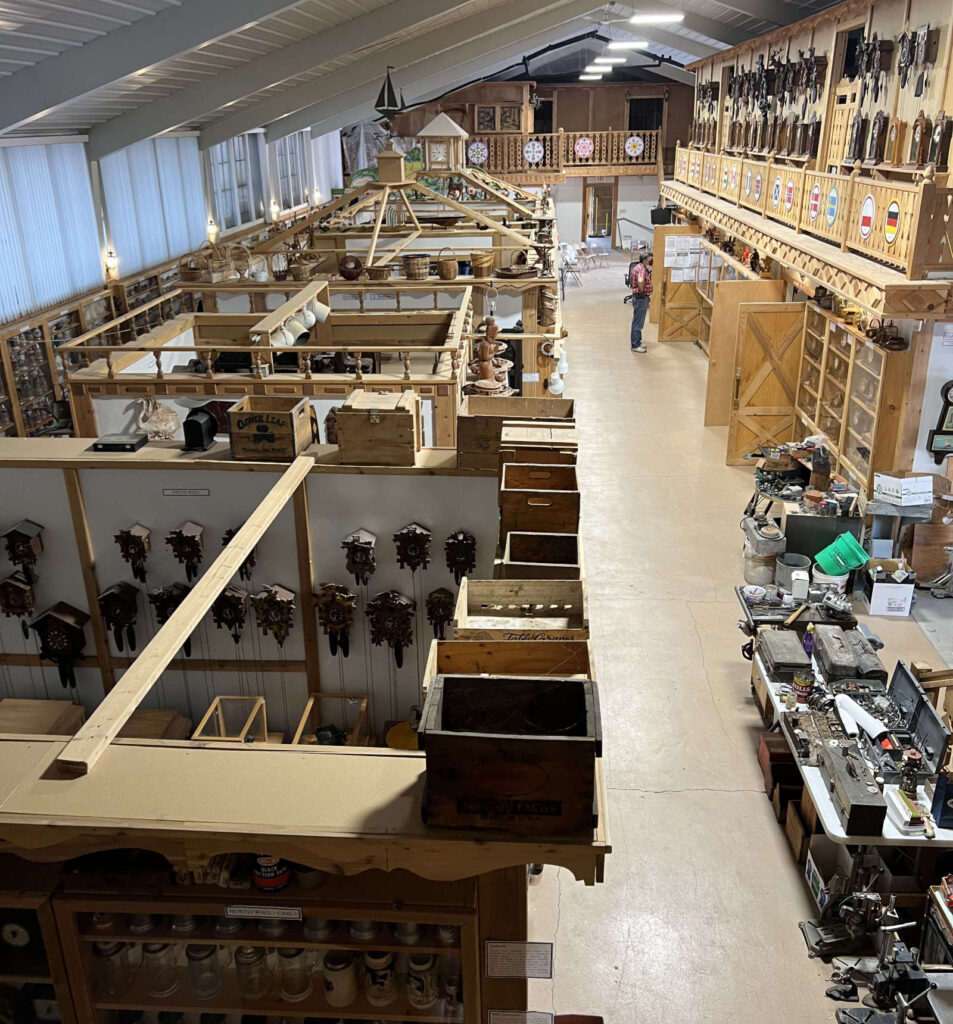 Collections
The museum is nicely laid out with the main area divided into kiosks. The museum was originally called the Cuckoo Clock Museum, and for good reason. Off the main room is a large room filled with cuckoo clocks on all four walls.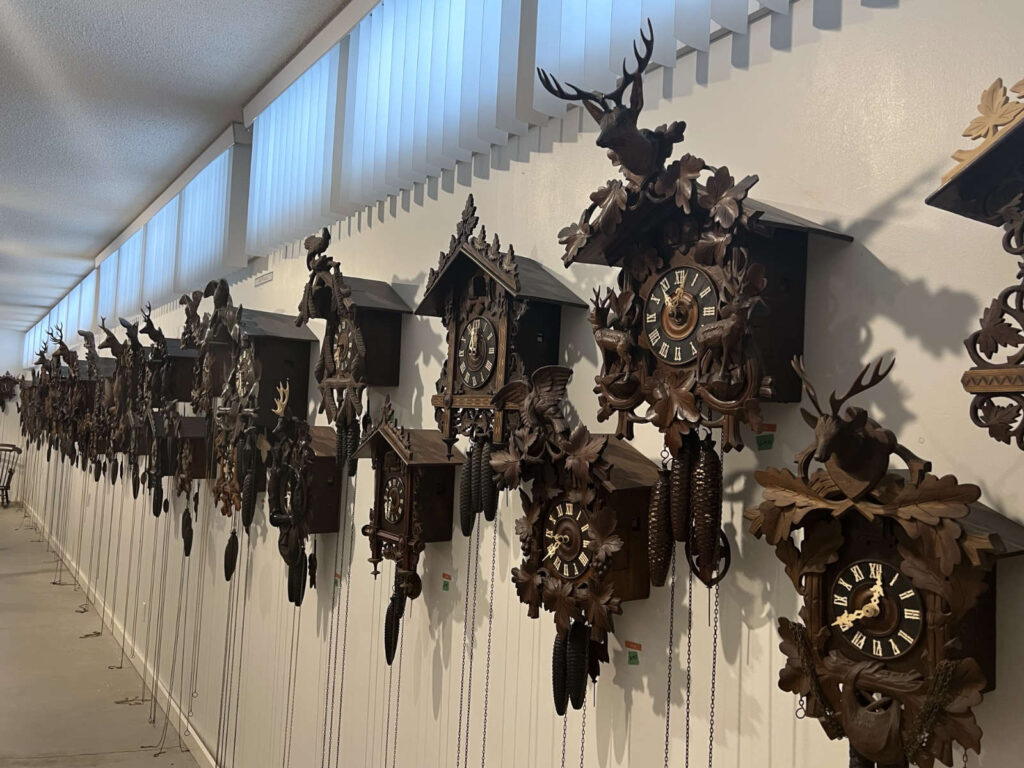 While cuckoo clocks make up the largest single category of exhibits, other clocks are on display, as well as vintage electronics, rocks and minerals, tools, carved objects, and a couple carnival organs. This one is a work in progress; the museum hopes to bring it into service soon.
James Fiorentino appreciated craftsmanship in many forms, especially in wood. The collection includes carved figures from around the world, and James' own craftsmanship shows itself in the handmade balcony railings and other woodwork in the facility.
James made his own rock polishing system to make spheres from unpolished samples.
The museum is currently under construction, finishing up some details to make the building more comfortable. The museum hopes to open to the public in 2022.
For more information, contact the museum:
The James J Fiorentino Museum
126 N 1st St.
Minneapolis, MN 55401
fiorentinomuseum.org
jjffmuseum@gmail.com
(612) 288-9310