We recently traveled to Duluth and I had a chance to stop in to Security Jewelers to see the Wolf Creek Watch Voyageur in person. For the back story on this piece, see my interview with Wolf Creek Watch founder Michael Johansen.
Security Jewelers is located in downtown Duluth and carries watch lines at a variety of price points, from Citizens and Seikos to Tags and Omegas. The Wolf Creek Watch display case fits right in with the other watch brands' presentations, and the extra watch bands and hat that are included with the watch purchase made it seem like this case would be equally at home at a high-end outfitter like REI.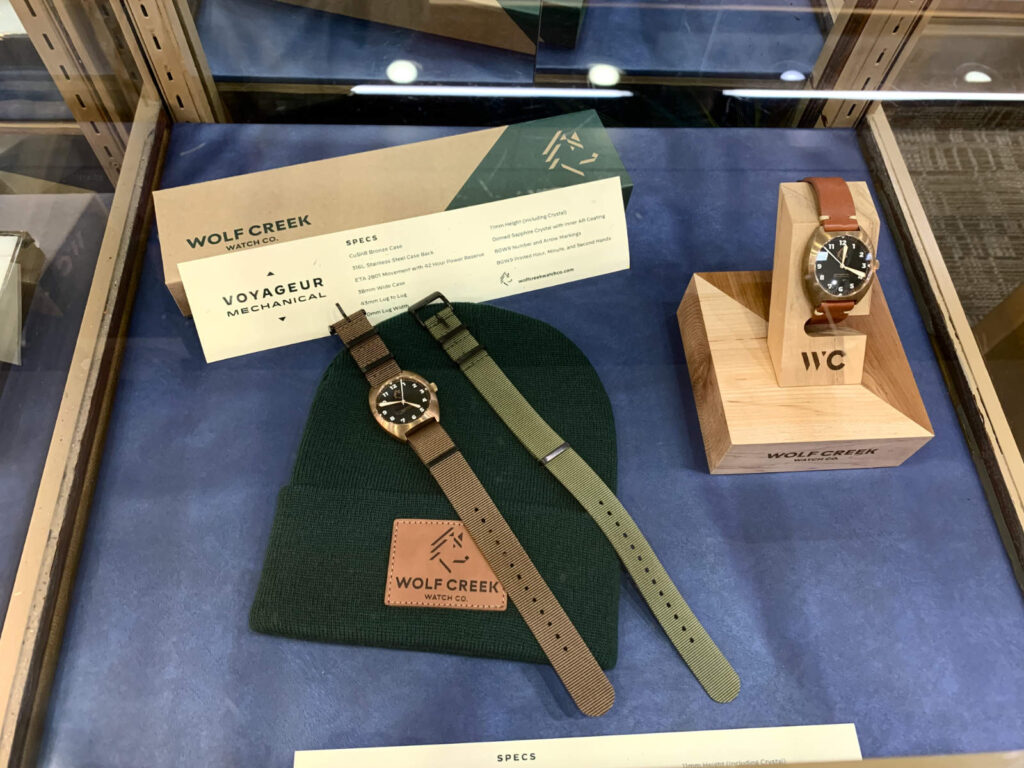 In the hand, the watch has a quality feel. The dial is very readable and the lume is bright. The watch comes with a brown leather band as well as a pair of woven bands. This is a manual wind watch, not an automatic, and needs winding daily (42 hour power reserve).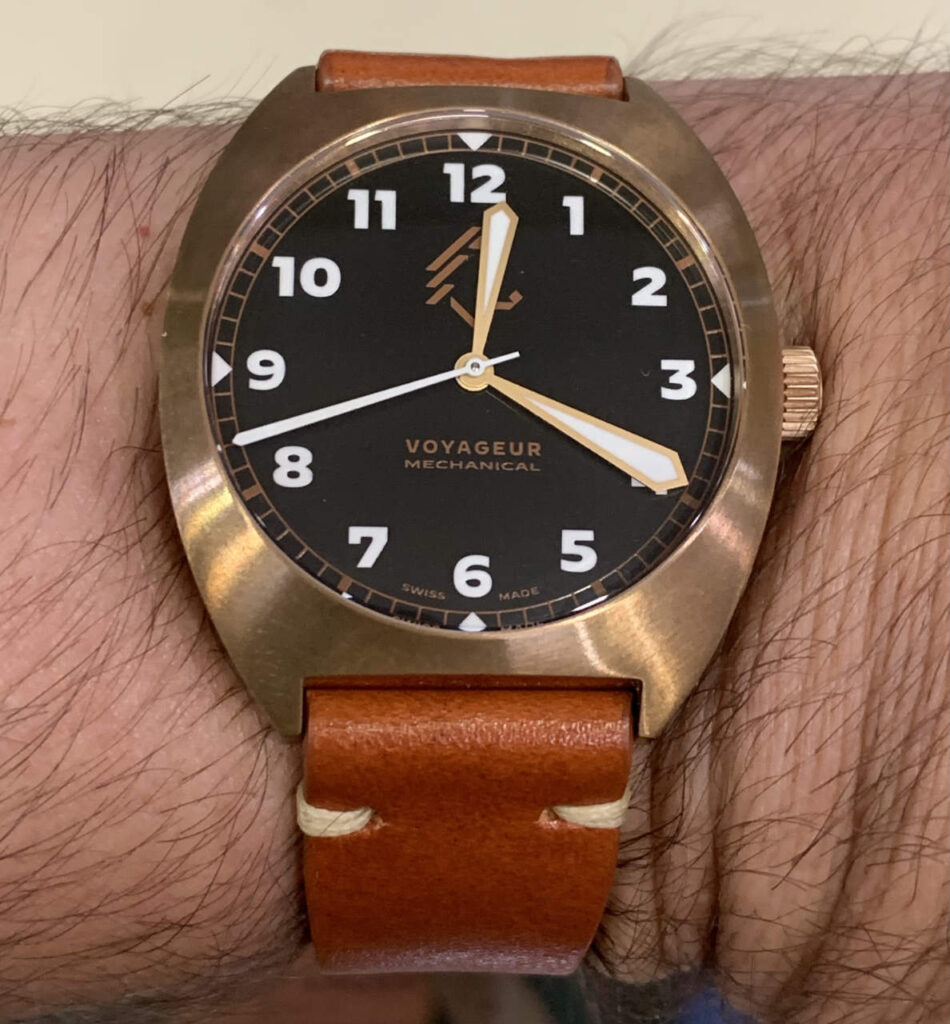 I was wearing my Tissot Seastar that day, which is a moderately large dive watch. The Voyageur is nearly as tall as the Seastar, but is narrower and a lot thinner. The bronze case is striking compared to the bright stainless steel Tissot.
It was nice to chat with the Security Jewelers people. They spoke of their long relationship with Michael and their pleasure at how well the Voyageur watch is selling. At $725, the Voyageur is a good value considering the materials, finish, and its uniqueness. If you are in Duluth, be sure to stop in and see the watch in person. If Duluth is out of the way, the Voyageur is available online as well.