The Little Log House Pioneer Village is a great venue with a number of historic buildings that were moved onsite, sometimes brick by brick, to be preserved and enjoyed. The Antique Power Show is a significant event with historical reenactments of pioneer life, a huge amount of working antique machinery including an antique tractor parade, and a flea market/swap meet. The food is good – some of the vendors from the Minnesota State Fair come to serve this event, and in many ways it feels like a more relaxed mini-State Fair, though not that mini – there is more than enough to do for a whole day and thousands of people attend.
The Machine Shed
We particularly enjoyed the machine shed. One room had antique engines – from small hit-and-miss style portable ones to larger permanent ones. One of these engines was connected to the whole shop drive shaft mounted on the ceiling.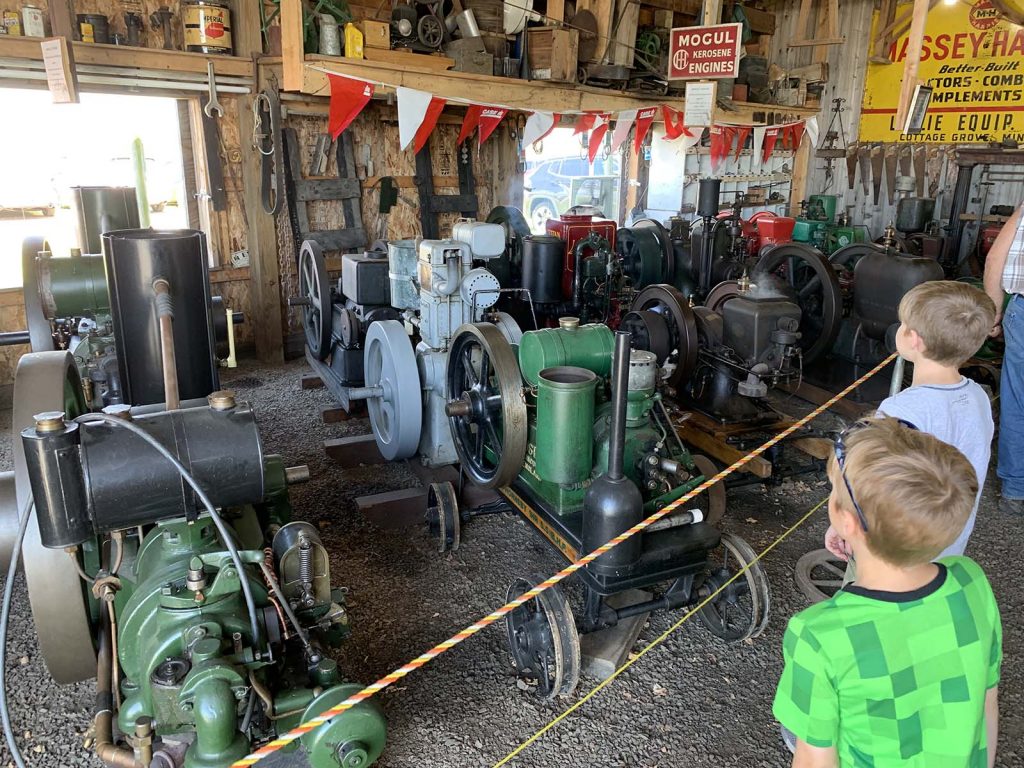 This drive shaft provided power to the machines in the next room. The machines on display included a band saw, a sawmill blade grinder, a reciprocating saw, an implement grinder, an automatic forge, and several drill presses.
Clocks And Watches
Our contribution to the show was bringing a selection of watches to display. We brought a number of pocket watches ranging in age from 1827 to 1950. On the older end is a pair-cased verge fusee watch made in York, England (upper left in the picture). The middle of the pack included a number of railroad and non-railroad watches from 1870 – 1920, and the youngest items on display included a Hamilton 992b from 1947 and an Elgin BW Raymond from 1950. My son contributed his Elgin (center of the photo with chain) to the exhibit.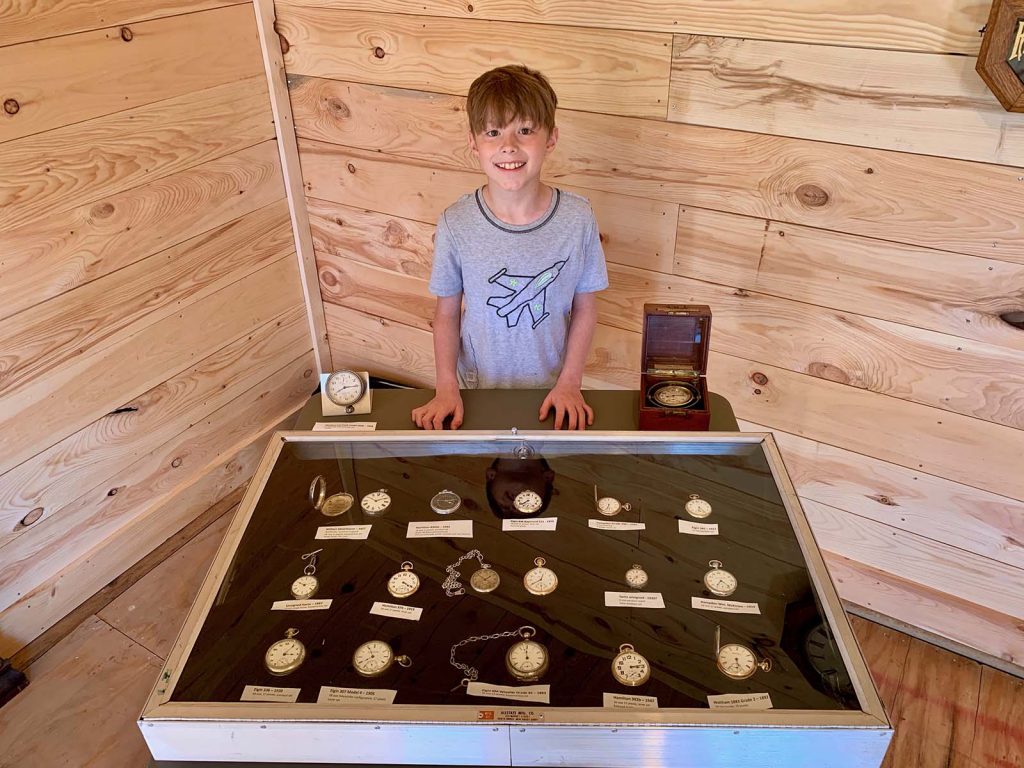 Ashland Hollow brought several dozen clocks for display, but sadly I forgot to take a picture! If you're looking for something in particular, contact Fred to see if he may have what you're looking for.
I hope to see you at the show next year!