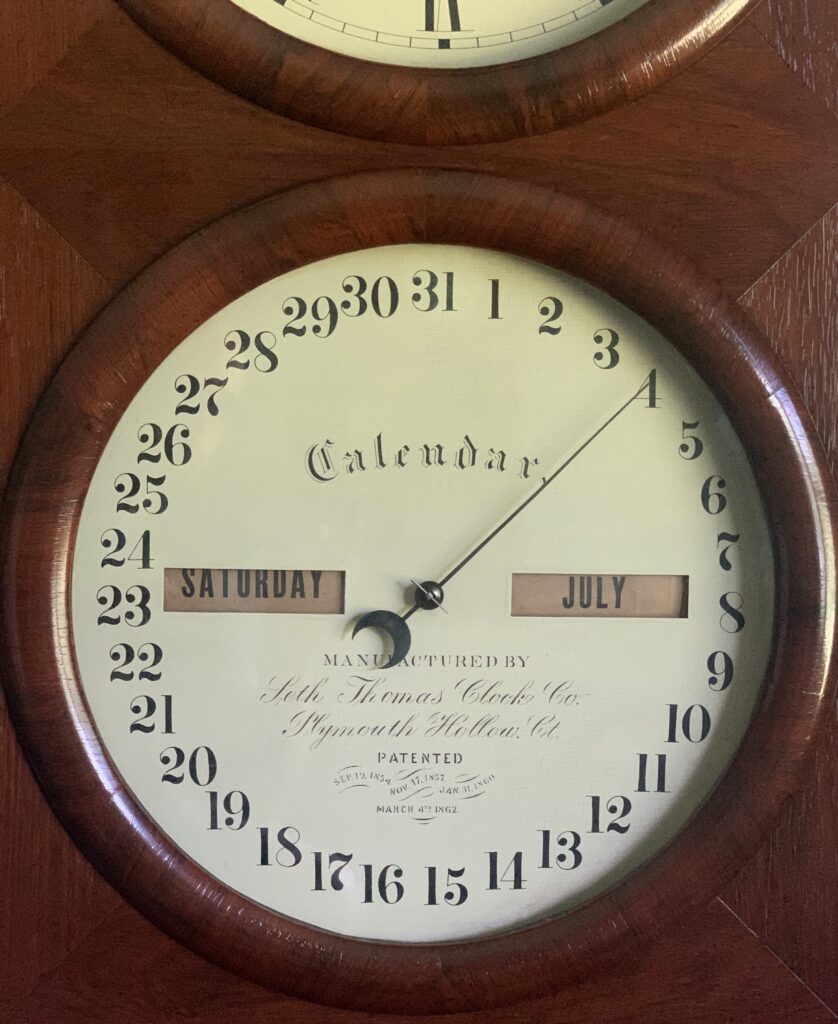 Happy Independence Day from Minnesota Clocks & Watches. The Fourth of July in Minnesota is arguably the best time of the year, filled with fireworks, corn on the cob, boating, and family.
Today the weather is forecast to be amazing. We are headed to my parents house where my kids will participate in a bike parade (complete with CNC-routed bike decorations), and I'm taking a brief moment to enjoy the Seth Thomas Office Calendar No 2 next to me showing several of my favorite things – firstly that the calendar is working (yay!), and also that it is not only July 4th, but Saturday – the best day of the week.
A holiday such as today is also a great time for an announcement – I have started a YouTube Channel! I'm more comfortable in print, so we'll see how much content is split between this site and YouTube, but it's hard to argue about the value of video for explaining things.
Speaking about the Seth Thomas Office Calendar No 2, check out this video series where I scratch build the missing base for this clock including veneering and this video on how the calendar mechanism functions.
All the best to you and yours – eat a brat with some fruit salad for me!